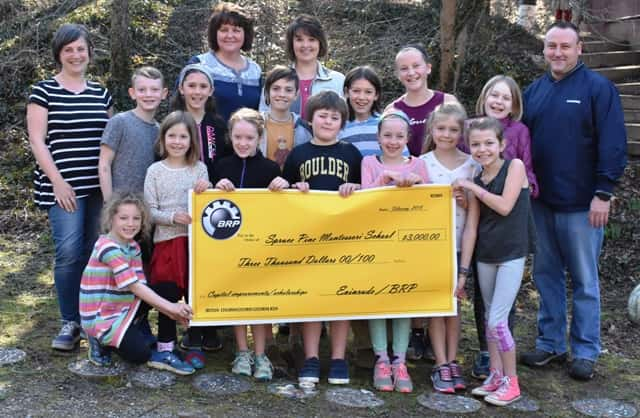 Evinrude, an industry leader in outboard boat engines, today announced a $3,000 donation to Spruce Pine Montessori School. The donation will help to reduce expenses at the school and make Montessori-based education affordable for more children in the Spruce Pine community.
"Access to quality early childhood education plays a key role in developing future generations," said Melissa Carter, Office Coordinator of the Spruce Pine, NC, Evinrude plant. "When we support Spruce Pine Montessori School, we invest in our children and our community by helping more Spruce Pine families access the outstanding education provided by the dedicated teachers at SPMS."
Evinrude employs 240 people at their Spruce Pine facility, home to their Lost Foam Foundry and Machining production line.
"We are extremely grateful for Evinrude's investment in the future citizens of our community," Meghan Lundy-Jones, Head of School at Spruce Pine Montessori School. "Each day, we see children who are enjoying their day, busy with Montessori materials and free to pursue what interests them. Evinrude's support will help more children in our community learn in an environment that encourages their natural development as social and intelligent human beings."
"Evinrude's Spruce Pine team continues to find impactful ways to support their community and we are incredibly proud of their efforts," said Tracy Crocker, senior vice president and general manager of Evinrude. "At Evinrude, our local communities are more than just a place where we do business. Each community is home for our valued employees, their families and their neighbors so we are committed to investing in the things that matter most to them."