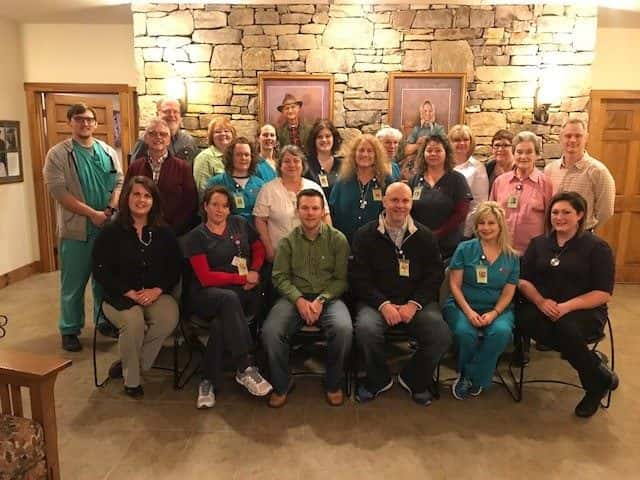 Ronnie Gregory, CEO, Yancey Hospice and Palliative Care, is pleased to announce the organization has joined the Teleios Collaborative Network (TCN). The TCN model allows non-profit hospices to leverage best practices, achieve economies of scale, and collaborate in ways not possible as a stand-alone organization. TCN uses collaboration to better prepare each agency to participate in emerging alternative payment models that will ultimately advance their charitable missions.
"In today's healthcare environment, an opportunity to join a larger network of providers often carries with it the disadvantage of losing an organization's local identity," said Ronnie Gregory.  "However, the TCN model not only offers significant benefits of a larger entity, but also focuses on each hospice maintaining its local identity, leadership, board of directors and staff."
By joining together and sharing resources, community-based non-profit hospices across North Carolina can achieve a lower cost of service. With lower costs and increased economies of scale TCN and its members offer a service model that delivers care the way it should be. Equipping community based non-profit hospices to succeed reflects the essence of the original hospice movement; taking care of the needs of people in their community who are dealing with advanced illness.
Ronnie concluded, "This model of community-based hospice caring for our neighbors in our community is consistent with the 'higher standard of care' Yancey Hospice and Palliative Care has provided for the past 36 years."