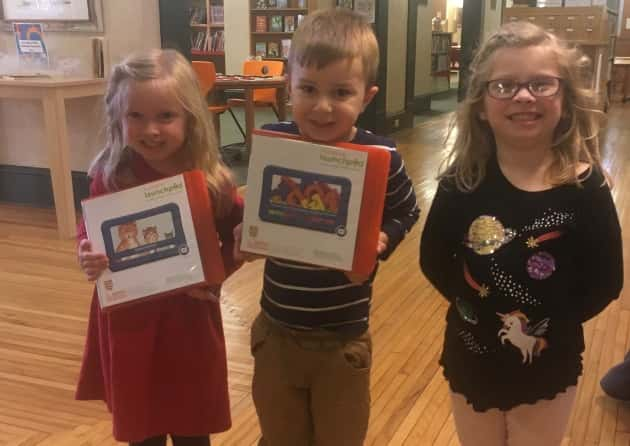 The Avery-Mitchell-Yancey Regional Library System has been awarded a digital literacy grant to serve younger children and families.  This program was supported by grant funds from the Institute of Museum and Library Services under the provisions of the federal Library Services and Technology Act as administered by the State Library of North Carolina, a division of the Department of Natural and Cultural Resources (IMLS grant number LS-00-18-0034-18).
These federal funds are investments that help libraries deliver relevant and up-to-date services for their communities. At all libraries in the AMY Regional Library System, the LSTA grant has made purchases of Kindle Fires, Playaway Launchpad Tablets, and Wi-Fi Hotspots available for checkout to all library cardholders in good standing.  Director Amber Westall Briggs says: "It is easy to assume in our digital age, that all families have access to high-speed internet or new tablets and readers, but that isn't so, due to many factors, and that's where the library can meet that need, by offering access to materials or even internet, free to anyone who has a library card."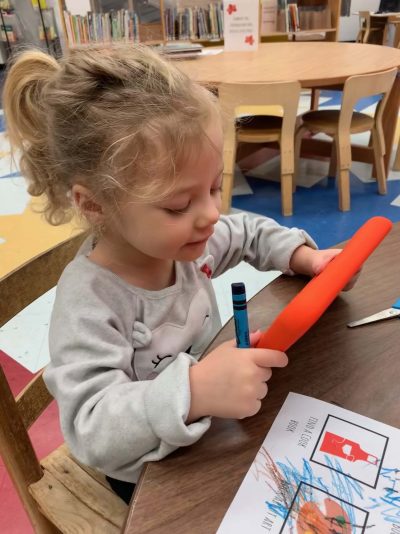 The Playaway Launchpad Tablets were purchased in consultation with local school library media coordinators, who expressed interest in devices that promote early literacy and are helpful for struggling readers as well.  Tablets are pre-loaded and do not require internet access, and the purpose is simple- to promote literacy across all subjects.  Several of the tablets are mathematics or science based.  The libraries also have tablets available for those adults who are learning English as a second language.  According to multiple data surveys, low income and rural residents are more likely to lack broadband access or have digital devices, like tablets or laptops.  Westall Briggs states that "without IMLS federal funding, these programs can't happen for our region, so we are grateful to all advocates who speak up for public library funding for libraries in western North Carolina.  You help us create equitable services in rural communities."
AMY Regional Library received one of the 48 competitive grants awarded to North Carolina libraries from this year's federal allotment of $4,579,356.00.  The LSTA grant program administered by the State Library of North Carolina funds library projects across the state that advance excellence and promote equity by strengthening capacity, expanding access, and community engagement in North Carolina's libraries.
Playaway Launchpad Tablets are available at all of the AMY library locations.  Wi-Fi hotspots and Kindle Fires will be available for checkout shortly.  For more information, visit us at www.amyregionallibrary.org or visit AMY Regional Library System on Facebook to learn more about services and materials available for checkout.