Healthcare is a dominant topic for 2020, not just in state and regional politics, but also locally in Mitchell and Yancey counties.  SEARCH, Sustaining Essential and Rural Community Healthcare, tracks local healthcare topics and shares what they learn in meetings. The public is invited to attend the next community gathering, which will be Monday, January 27, at 5:30 p.m. at the First Baptist Church in Burnsville, beginning with a potluck supper and followed by what promises to be a stimulating evening. While there is no charge to attend, people are asked to RSVP by January 24 to Joyce Johnson at joycewiddie@gmail.com , along with an idea of what food they'll bring.  Main dishes (meat and vegetarian) and dinnerware will be provided.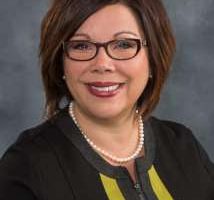 This is a special meeting to welcome Tonia Hale, the new CEO of the Blue Ridge Regional Hospital to our community.   In addition we'll hear from AMY Wellness Foundation Executive Director Luke Howe and Associate Director Nora Frank, who have just completed an active year and a major funding cycle in which they committed over $2.5 million in grant funding to a range of nonprofits in the three counties the foundation serves – Avery, Mitchell and Yancey.  Expect to get news of the upcoming year including open discussions scheduled during February and March on the topics of food insecurity, housing, and mental health.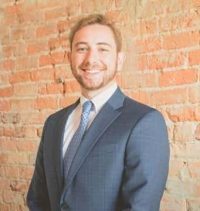 Luke Howe served as the Director of Philanthropy for Blue Ridge Regional Hospital, Spruce Pine, and The McDowell Hospital, Marion. Luke most recently spearheaded the capital campaign for a new McDowell Hospital which resulted in a state-of-the-art facility.  Luke completed his undergraduate education at UNC Asheville graduating with a Bachelor of Science with a focus on Health and Wellness Promotion.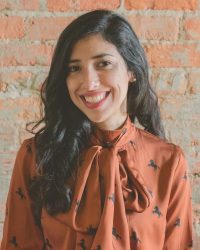 Nora Frank has worked in the nonprofit sector around the world for nearly ten years.  A graduate of Warren Wilson College, she went on to work for an international development firm in Costa Rica where she was part of a project development team writing proposals for health improvement and followed that work with serving in the Peace Corps in Nicaragua.  On her return to western North Carolina she was employed in various roles at Pisgah Legal Services before joining the AMY Wellness Foundation as Associate Director.
Tonia Hale, DNP, RN began her tenure as CEO of Blue Ridge Regional Hospital in December.  Dr. Hale comes to Blue Ridge Regional from Tennova Newport (Tenn.) Medical Center, where she served as chief nursing officer. She was also the administrator-in-training for the hospital's 56-bed nursing home. She earned her doctorate from East Tennessee State University in Johnson City.
In addition to hearing from the three special guests, attendees will learn about ambulance service, the Toe River Health District, and the numerous exciting initiatives being rolled out in philanthropy in western North Carolina. February promises to be an especially active month with meetings scheduled about NC 360, the AMY Wellness meetings, and information sessions about the role of the Independent Monitor.
For more information about the SEARCH meeting, contact one of the three SEARCH co-leaders:  Susan Larson, Risa Larsen, or Karin Rolett or go to the website: searchwnc.org.