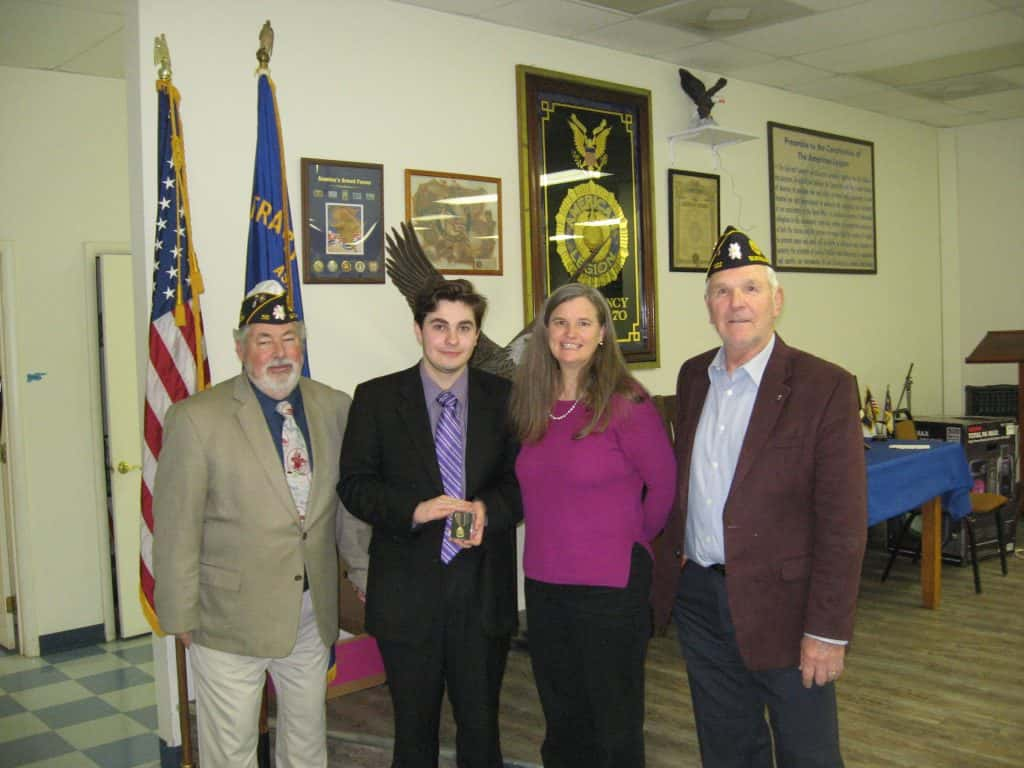 Jeremy Heidenfelder, 12th Grade Home School student, who resides in Green Mountain with his parents, Roland and Allyson Heidenfelder, won 1st Place in the American Legion District 24 competition held at American Legion Post 70 in Asheville Saturday, January 18th.
In announcing the judges' decision, the Commander of District 24 noted Jeremy's overall score edged out his runner up from American Legion Post 250 in Tryon, NC by a very small margin.  Jeremy now advances to the American Legion Division 5 contest.
Jeremy won the Post 122 contest January 4th in competition with three students from Mitchell High School and a student from Bethel Christian Academy. Having now taken 1st place in the American Legion Post and District competitions, Jeremy advances to the American Legion Division 5 Oratorical Contest which will be held at American Legion Post 155 in Kings Mountain, NC  Saturday, February 22nd.  The winner of the Division contest will advance to the American Legion Department (State) contest March 7th.
The annual American Legion High School Oratorical Scholarship Program, "A Constitutional Speech Contest", dates to its beginning in 1938.  The purpose of the program is to develop a deeper knowledge and appreciation of the U.S. Constitution among high school students, as well as the development of leadership qualities, the ability to think and speak clearly and intelligently, and the preparation for acceptance of the duties and responsibilities and the rights and privileges of American citizenship.