As of Tuesday, March 24th at 6 pm, throughout the state of NC:
504 Cases (Presumptive and Confirmed) – 297
Deaths – 1
NC Completed Tests – 10,489
There are no presumptive or confirmed cases in Yancey County

​
Suicide Prevention Lifeline
Coping Tips
People that are feeling emotional distress related to COVID-19 can take actions to help support themselves and others.
Set a limit on media consumption, including social media, local or national news.
Stay active. Make sure to get enough sleep and rest. Stay hydrated and avoid excessive amounts of caffeine or alcohol. Eat healthy foods when possible.
Connect with loved ones and others who may be experiencing stress about the outbreak. Talk about your feelings and enjoy conversation unrelated to the outbreak.
Get accurate health information from reputable sources. For health information about COVID-19, please contact the Centers for Disease Control at cdc.gov, your local healthcare provider, or your local 211 and 311 services, if available.
If you're experiencing emotional distress related to COVID-19, please call the National Suicide Prevention Lifeline or your local crisis line.
For coping tools and resources, visit the Lifeline website at suicidepreventionlifeline.org or Vibrant Emotional Health's Safe Space at vibrant.org/safespace.
North Carolina Forest Service Updates
• All NCFS county offices are temporarily closed to the public
• All burning permit vendors in the county are temporarily suspended from issuing burning​
• AS OF NOW, there is NO burning ban in effect​
• Pre-arranged fire fighters are not being staffed in our county office on higher Fire danger​
days
• Pre-arranged fire fighters are still able to assist with active fire suppression. I will contact my​
roster to ensure they understand​
• Fire suppression is still the priority
Reconciliation House Volunteer Opportunities
Here are to the 2 current volunteer events folks can help with. Please share with anyone who might be interested.
Volunteer link for Friday Packing
Volunteer link for Saturday distribution:
Dear friends and partners,
I am pleased to announce that earlier today, in partnership with the Golden LEAF Foundation, Thread Capital, and other nonprofit lenders throughout the state, the NC Rural Center launched a new emergency small business lending program in response to the ongoing economic impact of COVID-19 on North Carolina's entrepreneurs and small-business owners.
The 
NC COVID-19 Rapid Recovery Lending Program
, funded through the generous support of the Golden LEAF Foundation, will be managed by the Rural Center, with direct lending facilitated by Thread Capital, Business Expansion Funding Corporation (BEFCOR), Carolina Small Business Development Fund, Self-Help Credit Union, Mountain BizWorks, and Natural Capital Investment Fund (NCIF).
Here's where you come in: We need you to help us spread the word. Do you know a small business in your local community or region that has been impacted by COVID-19? Tell them to visit 
www.ncrapidrecovery.org
 to learn more and start the application for a rapid recovery loan.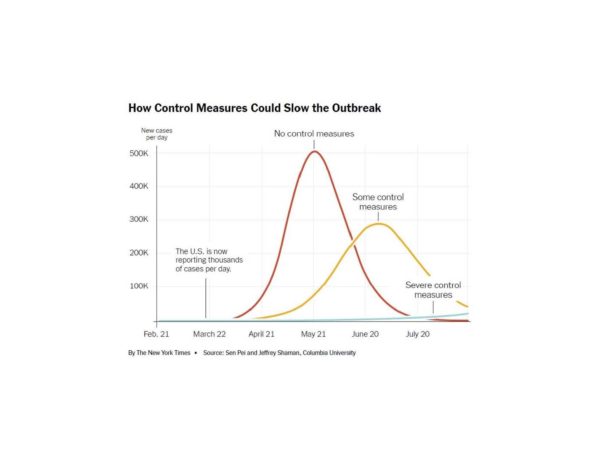 (Mental Health Support During COVID-19)
(COVID-19: What to Do if You Feel Sick)
(Priorities for Testing Patients with Suspected COVID-19 Infection)