Our Yancey County Schools are working hard to plan for the upcoming 2020-2021 school year.  In light of the pandemic, we are trying to make our schools as safe as possible.  To help us decrease the spread of germs, school nurse Yvonne Hardin contacted Micaville parent and Altec engineer Julian McMillan regarding touchless water bottle filling stations/water fountains.  Altec graciously agreed to donate one each to Micaville and South Toe elementary schools. Yancey County Schools now have at least one touchless water bottle filling station at each school.  A big thank you goes out to Altec from Micaville and South Toe Elementary staff and students for helping us to make our schools safe.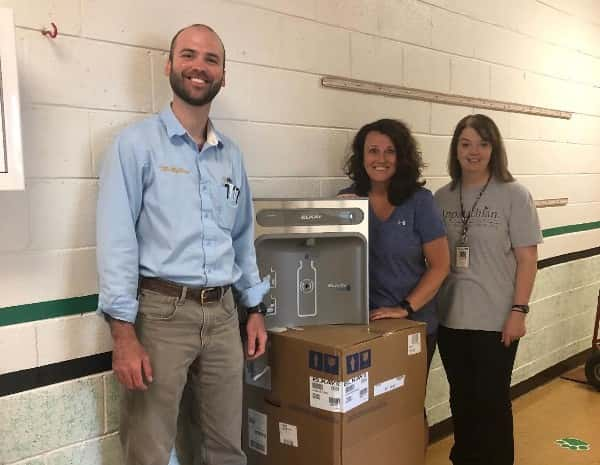 Julian McMillan (Altec engineer/Micaville parent) with South Toe staff members Melissa Thomas and Barbara Ramsey.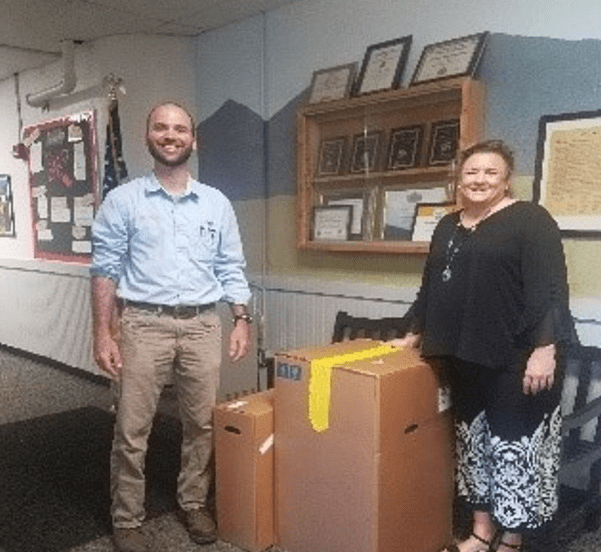 Julian McMillan with Micaville principal, Michele Laws.