SITUATION UPDATE: JUNE 30
As of 11:45 a.m. today:
NC Cases
NC Deaths
NC Tests
Completed
NC Currently
Hospitalized
64,670
1,343
910,033
908
More data are available online at covid19.ncdhhs.gov/dashboard.
ICYMI:
The COVID-19 Patients Presumed to be Recovered report was updated yesterday. There are now 45,538 COVID-19 patients presumed to be recovered. You can find the posted report 

here

.

NCDHHS has expanded the COVID-19 Dashboard to include expanded county data on trends, demographics and testing. The updated dashboard also includes a report on COVID-19 clusters in child care and school settings. Read more.
NCDHHS has awarded grants to five local North Carolina organizations to help address the disparate impact COVID-19 is having among the state's Hispanic and LatinX communities. Read more.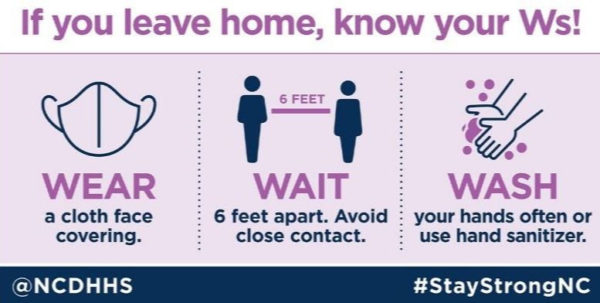 For more information and updates on COVID-19, visit covid19.ncdhhs.gov and nc.gov/covid19.