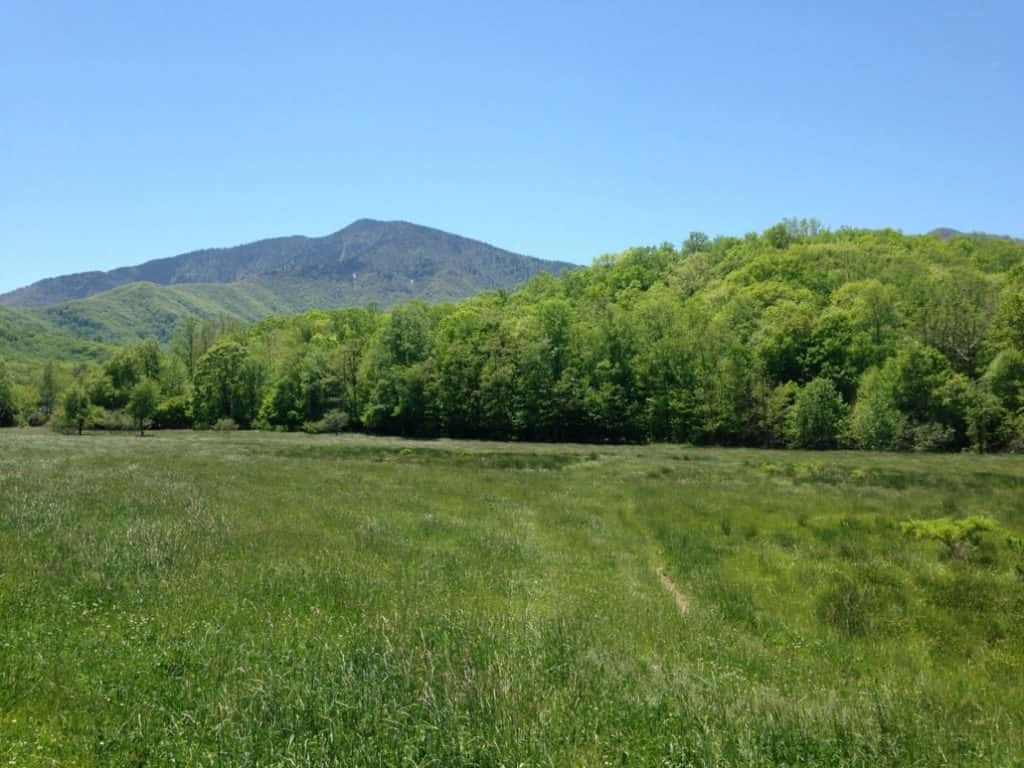 Bowditch Bottoms with Celo Knob in the background, photo by C Pawlik, Carolinas' Nature Photographers (CNPA)
A beautiful property that  has it all including important agricultural soils, forested habitat, stunning views of Celo Knob, and rushing clean stream waters is now protected from development. Situated beneath the lofty summits of the Black Mountains, just south of Micaville on Hwy 80 South, the fertile farmland at Bowditch Bottoms is n permanently protected with agricultural conservation easements thanks to philanthropists Ken and Ida Brown.
"The land contains a high concentration of prime agricultural soils, which are very rare in Western North Carolina," says Farmland Program Director Jess Laggis.
In 2014 the Browns approached Southern Appalachian Highlands Conservancy  with an exciting proposition. They wanted to invest in farmland and make it available for beginning and local farmers who would not otherwise be able to afford it. The Browns, along with a generous donation from Brad and Shelli Stanback, support from SAHC members, and a grant from the USDA NRCS Agricultural Conservation Easement Program-Agricultural Land Easements, have   now permanently protected this critical farmland for local food production.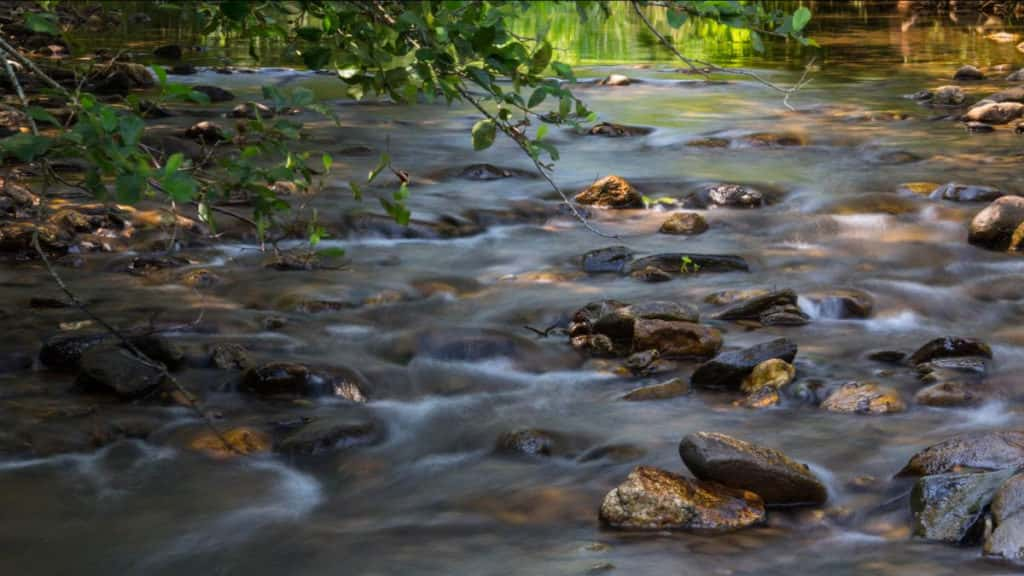 Ayles Creek, photo by Kathleen Brannan CNPA
The Bowditch Bottoms project has been a long time in the process – beginning in 2014 – and we are thrilled that it successfully closed in June! This 87-acre property in Yancey County contains important soils, farmland, undeveloped forested and non-forested habitat for wildlife, headwaters to the South Toe River, and intact wetland and riparian corridors. It is visible from the Mount Mitchell Scenic Byway and several higher-elevation vantage points in the Black Mountains and the Highlands of the Roan.
"The agricultural conservation easement on Bowditch Bottoms permanently protects the property, ensuring that it will be available for farming for generations to come," says Farmland Program Director Jess Laggis. "The land contains a high concentration of prime agricultural soils, which are very rare in Western North Carolina.  In this region only 2% of the soils are considered prime.  The permanent status of productive farmland and its availability for crop production to vegetable farmers will build up and support local food infrastructure vital to food security and to the long term security of the agricultural economy in western North Carolina."
With farmland rapidly disappearing in the Western North Carolina mountains, Ken and Ida Brown approached SAHC several years ago with an exciting plan to purchase farmland and make it available to farmers who could not otherwise afford it. They are passionate about protecting farmland for present and future generations, and wanted to invest in something that could make an impact on the community. After purchasing the Bowditch Bottoms property, Ken and Ida made it available through a 10-year lease to local farmers in TRACTOR Food and Farms, a non-profit food hub located in Burnsville, NC. TRACTOR (Toe River Aggregation Center Training Organization Regional, Inc) trains farmers to meet federal requirements for food handling and safety, gives them the opportunity to attend free seminars on production planning and post-harvest handling, and provides access to shared use equipment and packaging facilities.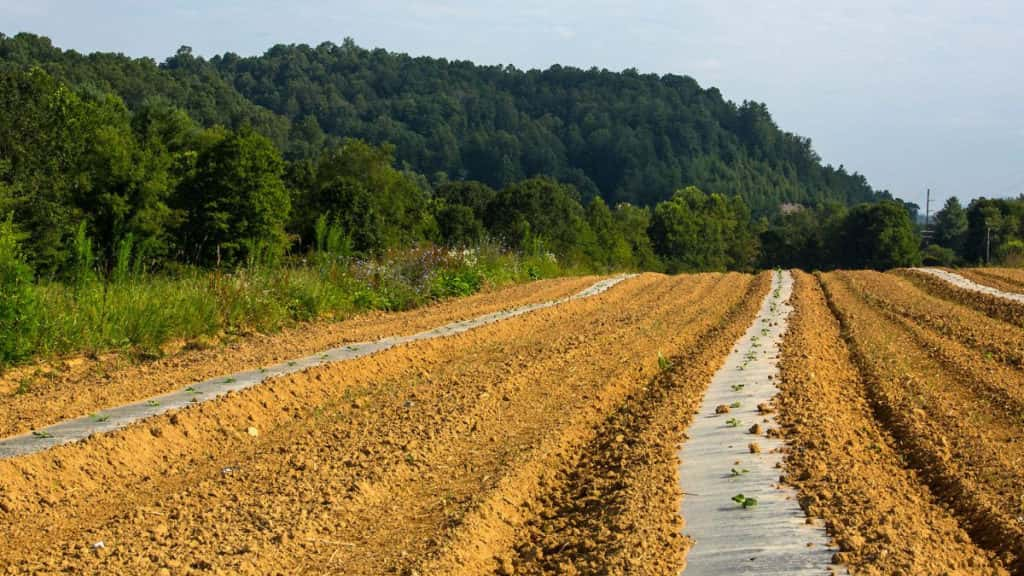 Fertile fields, photo by Kathleen Brannan CNPA