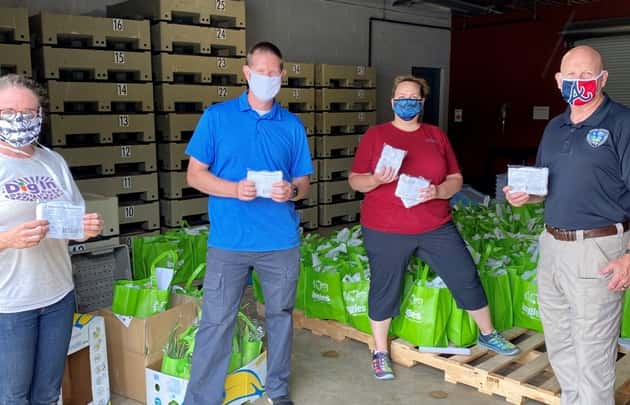 As we see cases of COVID-19 continue to rise in our community and in the western North Carolina region as a whole, the Yancey County Emergency Management Office is taking proactive steps to provide resources to Yancey County residents to help protect the public health of our community, and to partner with other local government, public health and business organizations to promote mask wearing and responsible social distancing measures. "We have a long tradition of helping our neighbors and looking out for one another in our community. Right now, wearing a mask when out in public is one of the most significant things you can do to take care of one another and show your neighbors that you care about them," said Schell McCall, Executive Director of Partners Aligned Toward Health. "Your mask should fully cover your mouth and nose, and fit snugly against the sides of your face," added McCall.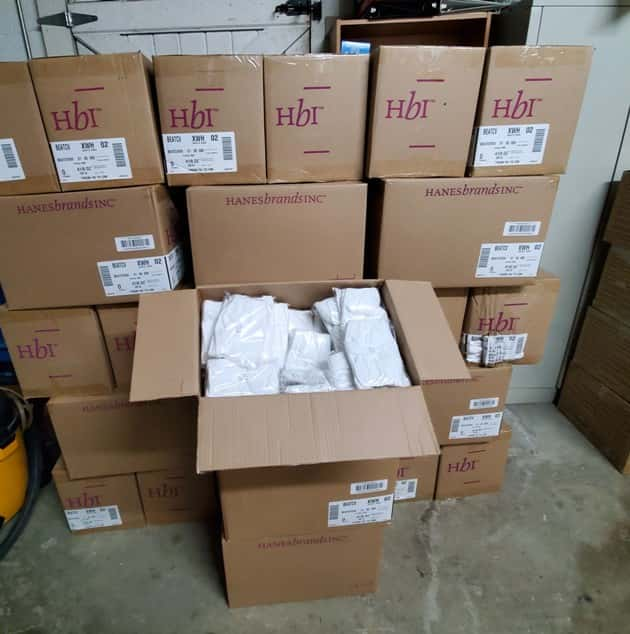 Yancey County Emergency Management has secured 22,000 re-useable cloth face coverings through a program provided by the U.S. Department of Health & Human Services.  "This program ensures that every man, woman, and child in Yancey County has access to a cloth face covering. Masks come in packs of five and can be machine washed up to 15 times" said Yancey County Emergency Management Director Jeff Howell.
Masks are being distributed to the Yancey County Health Department, Blue Ridge Medical Center, Yancey County Courthouse, Burnsville Town Hall, local fire departments, and through food distribution efforts.  Those interested in obtaining masks for their personal use, for their businesses, or pastors seeking to obtain masks for their congregations and places of worship can contact yanceycountyem@gmail.com or may call the Burnsville Police Department at (828) 682-2420 and provide organization name, point of contact and the number of masks needed.  For more information about the program www.PHE.gov/facecovering
In addition to making face coverings available to the public, the Yancey County Emergency Management Office is partnering with Partners Aligned Toward Health (PATH), the Town of Burnsville and the Yancey County Economic Development Commission to kick off a public education campaign to promote responsible social distancing habits when visiting local businesses, restaurants and public offices.  The campaign focuses on the "Three Ws": Wash, Wait and Wear, and will feature flyers , banners and signs promoting responsible social distancing.  Business owners wishing to obtain the flyer may download it online by visiting the Town of Burnsville website (www.townofburnsville.org) and clicking the banner for a downloadable link.  Hard copies of the flyer may also be obtained from the Burnsville Town Hall by calling (828) 682-2420.
"Studies indicate that responsible social distancing, including wearing a mask when visiting stores, shops and public offices, is effective in reducing the transmission of this virus.  If we want to continue to be able to open our economy and to encourage all of our folks to feel comfortable shopping, dining and doing business in our community, abiding by the social distancing guidelines our public health officials have recommended is a small price to pay to ensure that our economy can survive and recover" said Yancey County EDC Director Jamie McMahan.  "I applaud the efforts of the Yancey County Emergency Management Director in providing these resources to our community and Yancey EDC is happy to continue to partner with our public health organizations and local governments to support a continued public education campaign to remind us all of the importance of protecting those most vulnerable in our community during this challenging time" added McMahan.