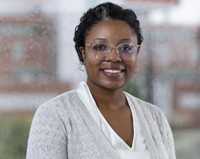 Blue Ridge Regional Hospital is pleased to welcome Ashley Badger, M.D. Dr. Badger, a general surgeon, is welcoming new patients at 189 Hospital Drive on the Blue Ridge Regional Hospital campus.
"I am excited to join the Mission family, and grateful for the opportunity to serve Avery, Mitchell, Yancey and McDowell counties and beyond," said Dr. Badger.
Dr. Badger specializes in the diagnosis and treatment of abdominal and soft tissue disorders, as well as benign and malignant conditions of the breast. She is skilled in the latest minimally invasive surgical techniques, and takes time with each patient to address all of their questions and concerns. She offers a wide range of services, including hernia repairs, appendectomy, skin lesion removal, bowel obstruction removal, mastectomy and lumpectomy.
"Having recruited Dr. Badger in the early part of 2020, we are thrilled that she has chosen to serve the surgical needs of our community. She is knowledgeable, professional, caring, and a perfect fit for the team serving the East Region of Mission Health," said Dr. Tonia Hale, CEO/CNO of Blue Ridge Regional Hospital. "We are excited for her to join our team, and believe she will provide our communities with the excellent care they deserve."
For more information on Mission Surgery – Spruce Pine or to schedule an appointment, call 828-766-3555 or visit missionhealth.org .