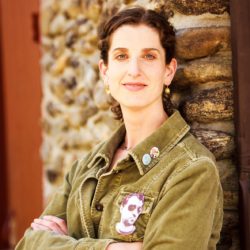 The North Carolina Literary and Historical Association has named Katey Schultz's Still Come Home the winner of the 2020 Sir Walter Raleigh Award for Fiction. This prestigious award is presented in recognition of the most significant work of original fiction published in the past year by a North Carolina author. Past recipients include Lee Zacharias, Wiley Cash, Lee Smith, Ron Rash, Kaye Gibbons, Reynolds Price, Charles Frazier, and Clyde Edgerton. This is one of five wins for Still Come Home, which also won the Silver Medal from the Military Writers Society of America, a Bronze Medal from the Foreword INDIES, and was named a finalist by the National Indie Excellence Awards. This week Schultz and Still Come Home were also awarded the 2020 Book of the Year Award from the Chicago Writers Association in the Indie Fiction category.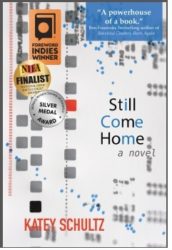 The North Carolina Literary and Historical Association (NCLHA) is North Carolina's oldest civic organization. The group has proudly promoted North Carolina's cultural heritage—its history, literature, and arts—since 1900. The Sir Walter Raleigh Award is also sponsored by the Historical Book Club of North Carolina and has been presented since 1953.
"Schultz's ability to enter into these radically different lives is nothing short of breathtaking. There is tragedy here, but also humor, moral blindness, along with deep courage. And the desert holds it all."
—Abigail DeWitt, author of News of Our Loved Ones
Set in both Western North Carolina and Afghanistan, the three characters in Katey Schultz's novel are each searching for the best way to be, the best way to live—all the while fighting cultural, societal, and political forces far beyond their control. As their paths intersect over the span of three days, Still Come Home explores how their decisions will forever alter each other's lives.
"[Schultz] soaks her writing in such detail that even the smallest narrative observations evoke emotional weight."
—Matt Peiken for NPR Regional Spotlight, Blue Ridge Public Radio
Katey Schultz is the author of Flashes of War, which the Daily Beast praised as an "ambitious and fearless" collection, and Still Come Home, a novel, both published by Loyola University Maryland. Honors for her work include North Carolina's Sir Walter Raleigh Award for Fiction, the Linda Flowers Literary Award, Doris Betts Fiction Prize, Foreword INDIES Book of the Year award, gold and silver medals from the Military Writers Society of America, the Chicago Writers Association Book of the Year award, five Pushcart nominations, a nomination to Best American Short Stories, National Indies Excellence recognition, and writing fellowships in eight states. She lives in Celo, North Carolina, and is the founder of Maximum Impact, a transformative mentoring service for creative writers that has been recognized by both CNBC and the What Works Network. Learn more at www.kateyschultz.com.