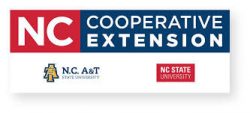 New and experienced boxwood and Christmas tree producers are invited to attend a free online educational event on January 26th, 2021 from 5:30 – 8:00 pm. Boxwood producers of all sizes will receive updates on boxwood blight management from Amanda Taylor, the Western Region Area Specialized Agent for Nursery and Greenhouse Production with N.C. Cooperative Extension. Beginning or interested Christmas tree producers will want to attend the Introduction to Christmas Tree Production talk from Jerry Moody, County Extension Director and Agriculture Agent with N.C. Cooperative Extension of Avery County. And all Christmas tree producers will learn about important integrated pest management practices and how to implement them on their farm in the Christmas Tree IPM Update from Dr. Jill Sidebottom, the Area Extension Forestry Specialist with N.C. Cooperative Extension.
The free program will be held online due to COVID restrictions. Producers from Yancey and surrounding counties are encouraged to attend. Pre-registration by January 25th is required. Register by calling 828-682-6186. Once registered, participants will receive an e-mail with a link to the Zoom meeting for the program and instructions on how to connect. A computer, smartphone, or tablet with internet and speakers is necessary to participate.
Winter School is a three-part series offered by N.C. Cooperative Extension of Yancey County. In addition to the Commercial Ornamentals program on January 26th there will also be a Beef Cattle program on February 2nd and a Commercial Vegetable Production program on February 9th. All programs are free and start at 5:30 pm. For more information visit www.yancey.ces.ncsu.edu or call 828-682-6186.
For more information about the Ornamental Winter School program please call Sara Runkel, Agriculture Agent with N.C. Cooperative Extension of Yancey County at 828-682-1873 or e-mail sara_runkel@ncsu.edu.