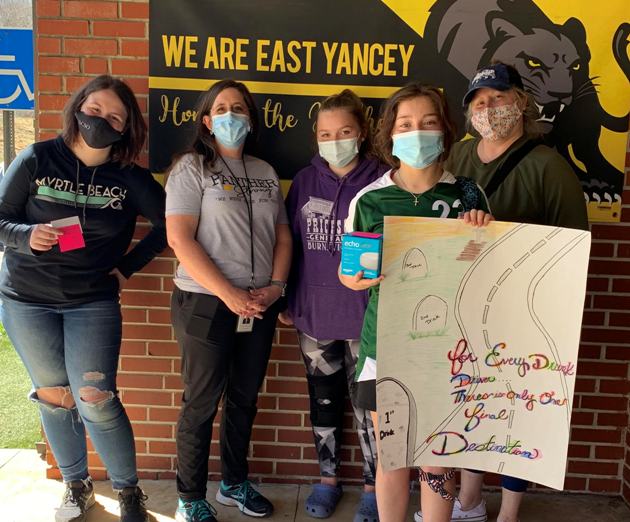 This past week, Appalachian Youth to Youth hosted National Drug & Alcohol Facts Week activities at Mitchell High, Mountain Heritage High and East Yancey Middle. The goal of facts week is to provide students (and staff) with factual information about different substances in order to dispel myths like "teen alcohol use isn't as bad as teen illegal substance use." The fact is no substance use is safe or healthy for youth.
In addition to substance use facts being read over the announcements each morning, East Yancey Middle School also partnered with us to host a poster contest and a drug free pledge. Pictured is Principal Tamara Presnell and Guidance Counselor Monica Robison along with the drug free pledge winner, the Appalachian Y2Y member who spearheaded events at East Yancey and the poster contest winner.
Mitchell High will host their poster contest this week.