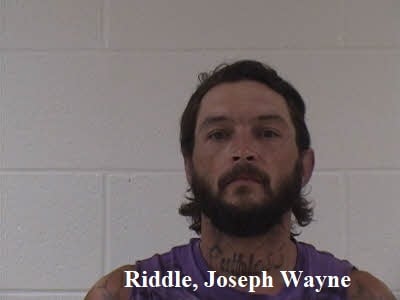 Yancey County Sheriff's Office, Yancey County Probation Office, and Burnsville Police Department are searching for a male subject who ran  Wednesday morning. jJoseph Wayne Riddle, age 37,  had been meeting with his probation officer when he was informed he had an outstanding felony warrant, which led him to flee on foot from the courthouse.
Riddle has dark brown hair, beard and mustache, tattoos on neck and arms. He is wanted for a Felony Probation Violation. Riddle was last seen wearing a Black shirt, blue jeans, and cowboy boots. The Sheriff's Department does not believe Riddle is still in the immediate area.
If you have information about his whereabouts, please call 828-682-2124 or 911.