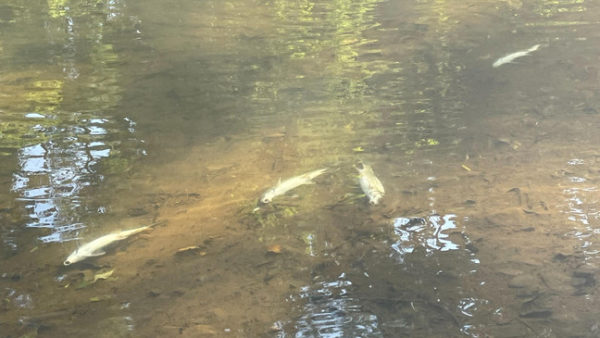 State environmental officials are investigating the cause of a fish kill in Mitchell County. A member of the public shared pictures on social media of dead fish in the Toe River at Riverside Park in Spruce Pine on Friday morning.
A Division of Water Resources official said a regional office staff member at the river found all water parameters he was able to measure with his meter (pH, conductivity, dissolved oxygen) were normal.
The staff member also visited Riverside Park and upstream to the discharges of Quartz Corp and Sibelco mines and saw nothing out of the ordinary at those sites, the water resources official said.
According to a water resources statement, the staff member only found six dead little minnows near the mining discharges and about a dozen dead large hognose suckers at Riverside Park.
The cause of death is still under investigation