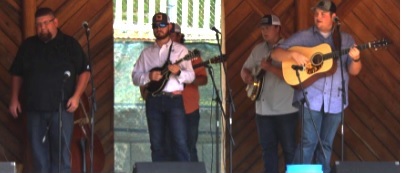 Ready for BBQ, blacksmiths and music?  If you said "yes" then you need to be at Riverside Park in Spruce Pine on October 2, 2021 from 10 am to 9 pm.  The Spruce Pine BBQ and Music Festival sponsored by the Spruce Pine Rotary Club was moved from July to October to make sure we all could gather together outside safely.  
Our music lineup is in place along with plenty of food and drink with a very special addition this year – blacksmiths!  Spruce Pine Main Street was not able to have their in-person blacksmith festival in the spring and provided virtual tours of blacksmith studios.  Spruce Pine Rotary is very excited to welcome Main Street, local artisan blacksmiths, and Penland School of Crafts demonstrations to our festival. What a great addition!  
Music schedule is:  
11-1:  Rock Creek Ramblers
1-3:   William Ritter
3-5:   Tru Blu
5-7:   Jody Lovelace
7-9 :  Pierce Danger
Admission price is $5/adults, with children 12 and under free.  The proceeds are used to support local community organizations and projects.  We have helped Imagination Library, SafePlace, Rotary Youth Leadership Camp, Shepherd's Staff, Mitchell Giving Garden, Mitchell High School college scholarships and more.  During covid we gave money to small businesses to help them get through the very rough time. 
For more information check our webpage at:  www.sprucepinebbqbluegrass.org.  
We look forward to seeing you on October 2!